---
Hours of Operation
<!_--OpeningHoursStart-->
<!_--OpeningHoursEnd-->
---
---
About Us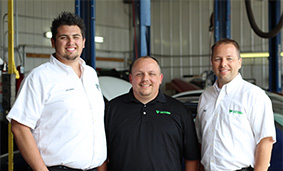 So, by now you know that we're an auto repair shop. Our excellent team of technicians repair your vehicle when it's not behaving, or is simply wearing down due to age or usage, and we also perform regular maintenance to help keep it running smoothly and safely.
6 Things That Set Us Apart
Here are a few things you may not yet know about us. Things that set us apart. Things that make us the kind of place you want to bring your vehicle to...
Read More
---